The Woodland Playground
The Woodland Playground is tucked away between Paxton House and the river Tweed. There is something for all ages, from baby swings and a wobbly bridge to a thrilling zip wire all in a shady sylvan setting, perfect for picnics.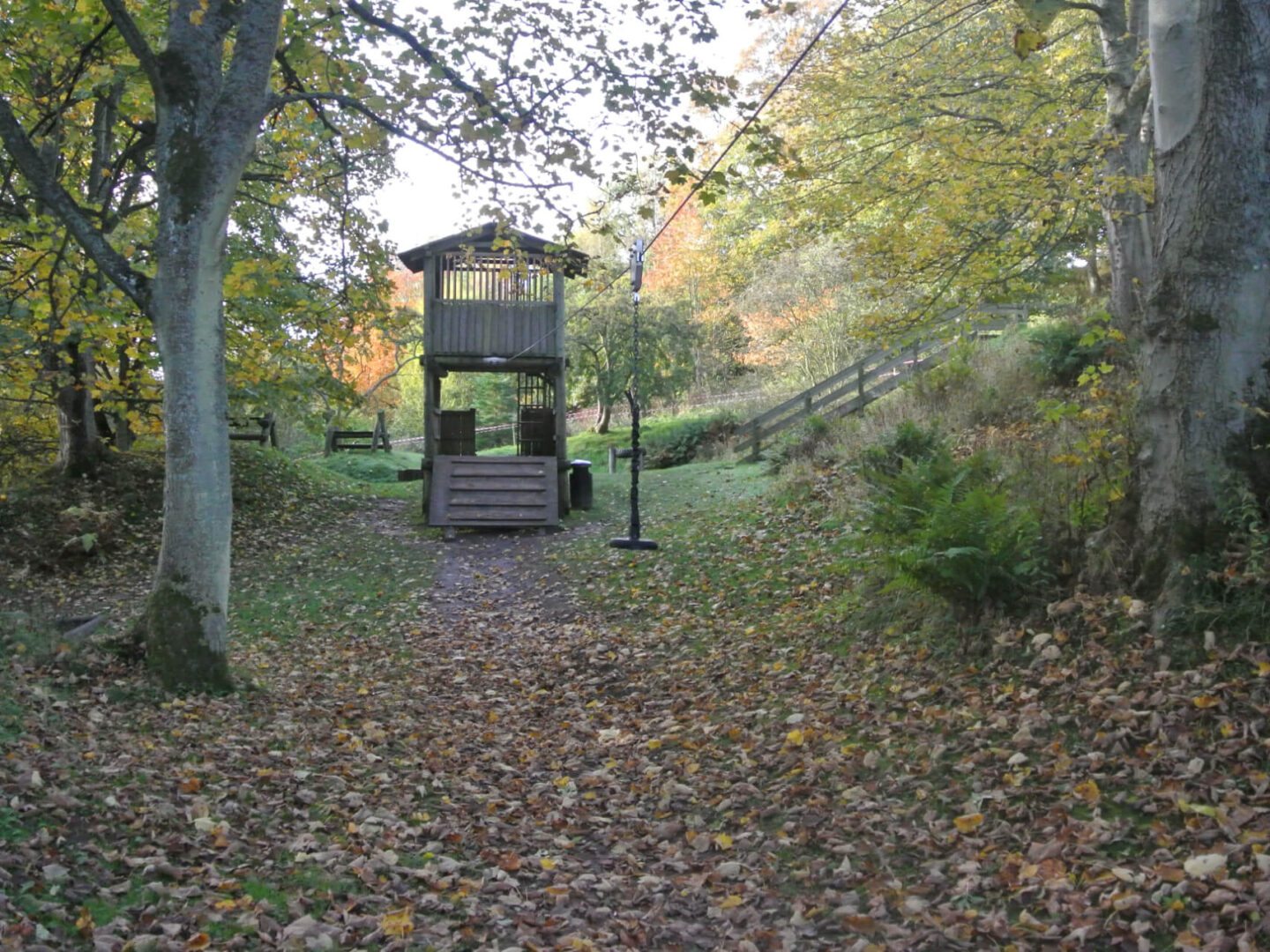 Thrilling Zip Wire
Zzzzzzhhhh – speeding down the zip wire in the Woodland Playground at Paxton House is addictive.  Once you've tasted speed among the trees with the wind in your hair, you'll want to get up and do it all over again.
Wobbly Rope Bridge
Fun, adventurous but safe, the wobbly bridge can be taken carefully by toddlers, speedily by bigger kids and with a big smile by parents and grandparents in search of their inner child.