This week saw Paxton House be taken over by the Kids of Eyemouth High School. Entry was by donation and we had a tremendous amount of support by the local community and their parents and we just wanted to share with you a few special snaps from the day.
All dressed in traditional costume they really showed us how people would of lived here at Paxton when it was first built.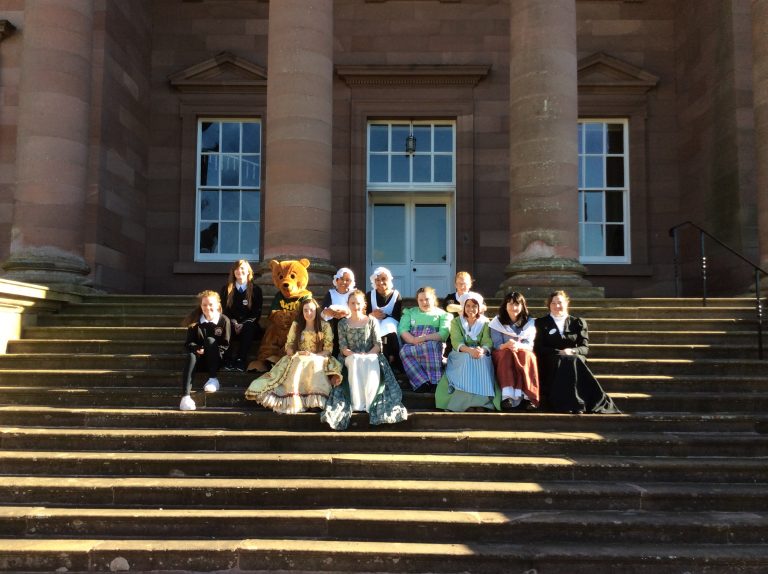 They also wanted to try their hand with some traditional cooking techniques in the Old Kitchen, there were drop Scones and Homemade bread from the bread ovens on offer to the members of the public.
Even Paxton Ted showed up to support them!
Thanks again Eyemouth High School for a wonderful take over day at Paxton House!